Investors get accredited once and can invest everywhere.
Over $2.9 trillion was invested in private securities offerings in 2018. But there is one major friction point... investors HATE verifying their accredited status.
Less than 36% of investors completed their verification. That means retail investing sites are missing out on nearly 2 out of 3 potential investors.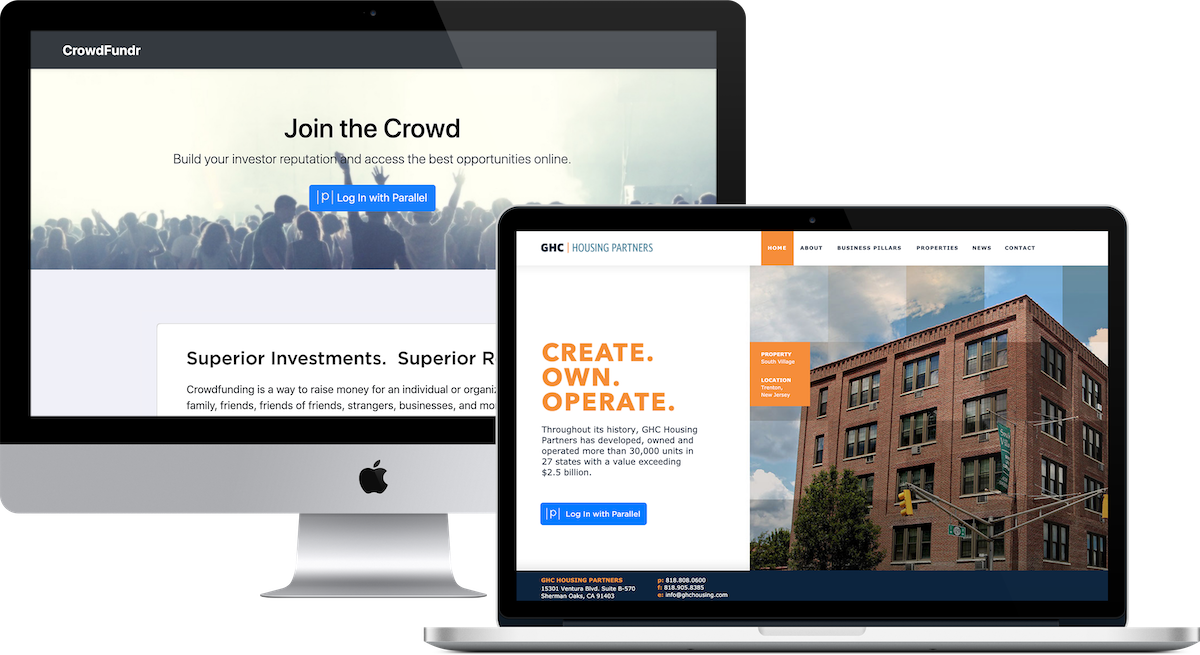 Integrate into Any Existing Authentication Flow
Integrate Seamlessly
Our login button integrates easily with your existing flow using standard OAuth 2.
Streamline Investing
Capture 3x as many investors and reduce investment time from days to minutes.
Access new Investors
Get access to thousands of new accredited investors who can log into your platform.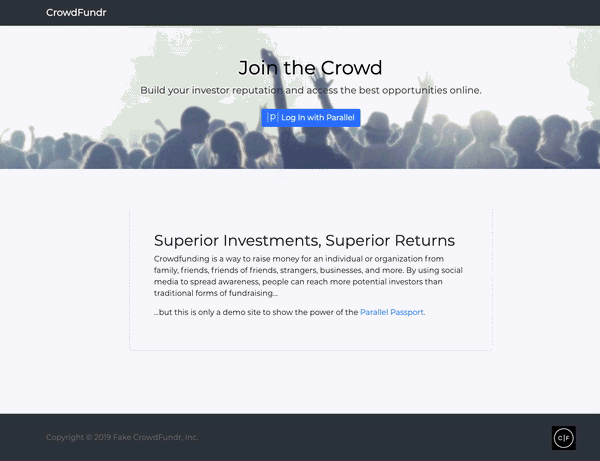 Simplify Your
Onboarding Process
Investor drop-off is a major issue with any capital raise. One of the biggest drop off points is when an investor needs to create an account and through the investor verification process. We take this entire process and build it down to a single click and make process of verifying accredited investors as easy as logging in with Facebook.
Actively Accredit
Groups of Investors
Parallel Passport is a streamline solution to both KYC/AML your investors as well as verify their accredited status. Need to accredit 100 investors? Let us help you track down all that paperwork and all those signatures automatically.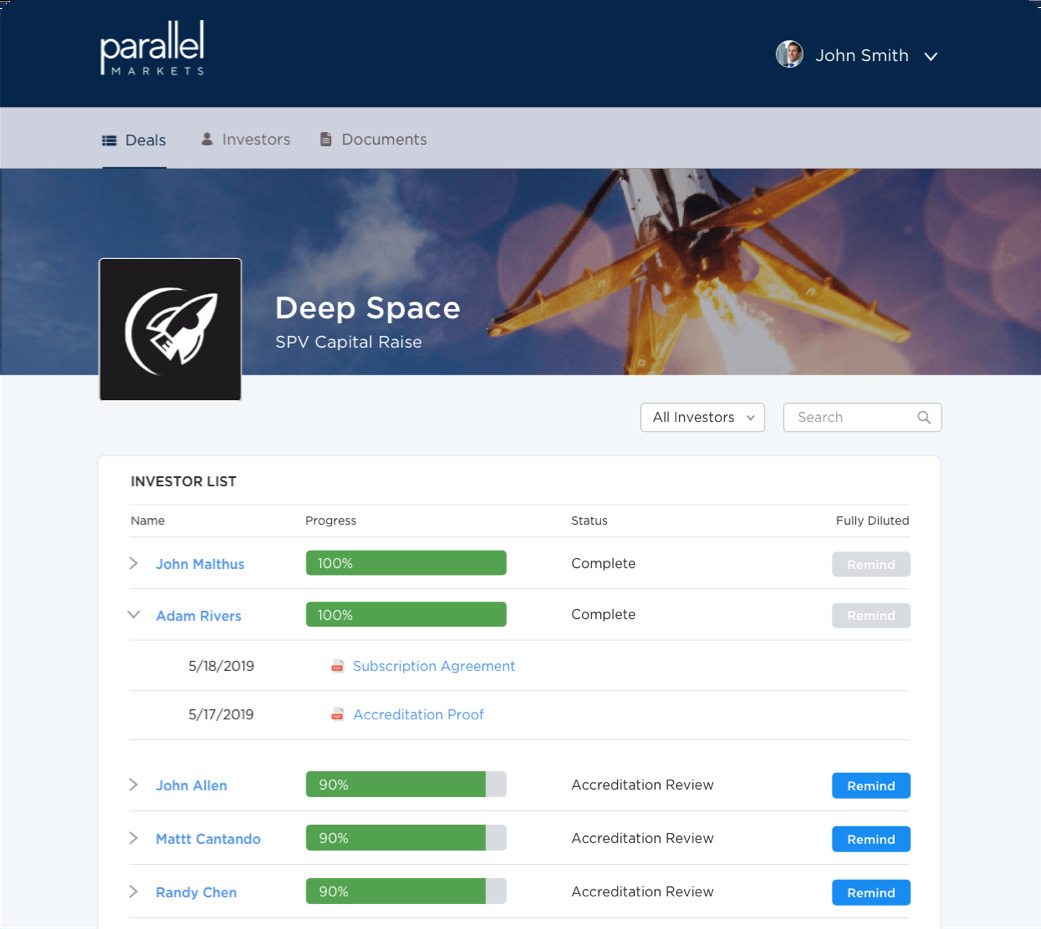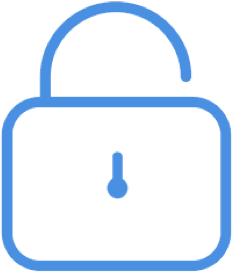 Simple KYC / AML Process
Investors can complete the entire process easily in less than 10 minutes.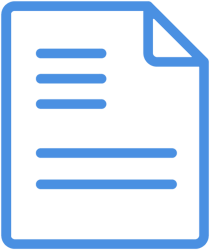 24 Hour Accreditation
Our US-based team will review your submission within a single business day.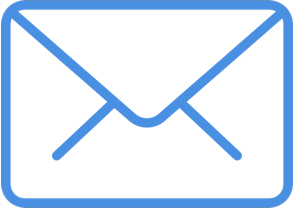 Automated Email Followups
Each investor is tracked through an email flow so that deals can get signed efficiently.