Simple Process
Our accreditation flow is quick and easy; most people complete within a few minutes!
24 Hour Accreditation
Our US-based team will review your submission within a single business day.
Compliant and Portable
Our certificates can be used anywhere investor accreditation is required.
Free for Businesses and Individuals
The Parallel Passport is available for free to both businesses individuals. We make our money from financial platforms that use our other services, letting us offer our accreditation service for free.
Our highly optimized flow ensures you only have to answer questions specific to you or your business. Our specialized decision trees are streamlined to save you time and reduce confusion.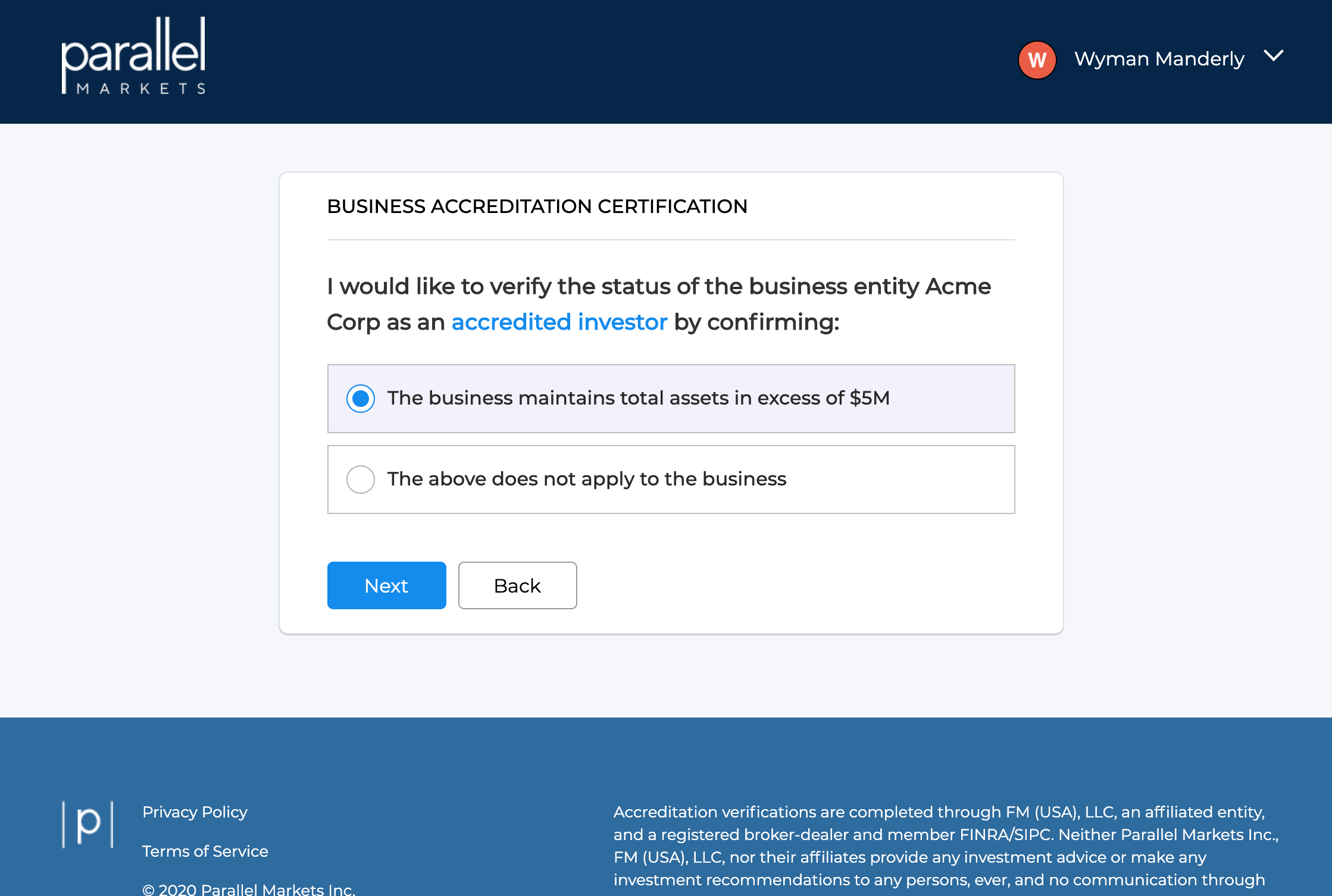 Strong Partnerships
The Parallel Passport can also be shared instantly with any of partner sites (check out our full list of partners).
Your onboarding time will be significantly faster with any of our partners, since your accreditation status can be shared with a single click in any of their flows.