Parallel Markets is excited to announce that DiversyFund, an industry leader in technology-enabled real estate investing, has integrated the Parallel Passport to service its investor identity and accreditation needs.
Onboarding and securely verifying investor identity is the primary friction point in conducting online investments. Not only do potential investors have to upload sensitive personal information in order to access deals, they must do so repeatedly across multiple sites as cross-platform communication is largely nonexistent. In addition, deal platforms and issuers take on the burden of reviewing and verifying any information provided. With so many potential points of failure, investors and deal platforms are inefficiently passing up opportunities each would otherwise be thrilled to pursue.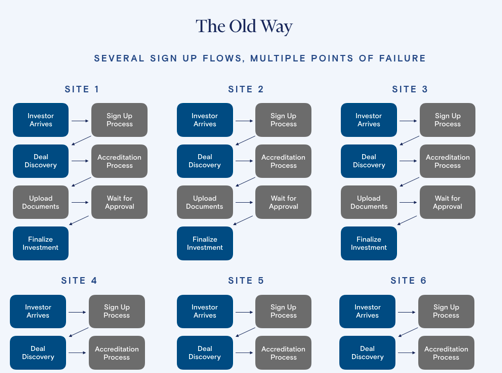 Parallel Markets has removed all of these points of failure. Leveraging the OAuth2 protocol, Parallel Markets enables investors to securely assert their identity and accreditation status to each of Parallel Markets' partner sites. With a single click, investors will be able to pass profile level information and accreditation status (confirmed by an SEC-registered broker dealer) over to the platforms. This dramatically reduces the amount of time between deal identification and actual investment. Accredit once, use everywhere.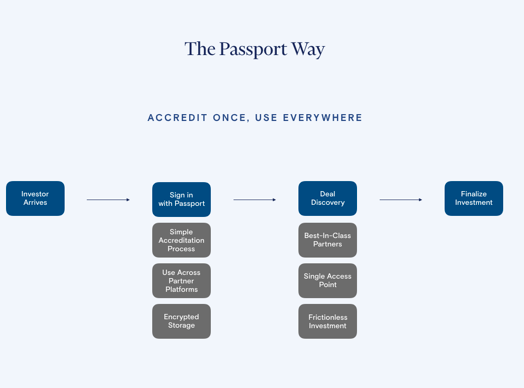 DiversyFund is an ideal platform partner as its visionary leadership team embraces the ability for technology to unlock access to high value deals for an entirely new cohort of investors. Harnessing decades of experience in traditional real estate investing, DiversyFund empowers its users to capitalize on best-in-class investment opportunities. We share a vision of the world in which true wealth-creation stems from democratizing access to the private markets for those traditionally excluded. Further, given DiversyFund's stringent underwriting standards and commitment to transparency, we feel confident that our users gain both in exposure to excellent deals and with the information necessary to make an investment decision.
"DiversyFund integrating the Parallel Passport is a huge win for everybody involved. Making investor identity truly portable online is a huge step forward in making traditionally private investments more liquid and accessible than ever before," says Parallel Markets' CEO Tony Peccatiello. "We're a big believer in DiversyFund's mission to bring investments traditionally reserved for the elite 1% to the 99%."
Learn more about DiversyFund's mission and progress on the Parallel Insights Podcast.
Parallel Insights Podcast: Craig Cecilio, CEO of DiversyFund, discusses the changing landscape of real estate investing online. Hosted by Parallel Co-Founder and CEO Tony Peccatiello.
About DiversyFund
DiversyFund is an alternative investment crowdfunding platform that allows investors to directly fund the development of commercial and residential real estate projects in Southern California. DiversyFund seeks to deliver returns via its self-managed real estate developments overseen by a veteran team of real estate professionals. Currently, DiversyFund manages over $100 million in real estate investments. DiversyFund's offerings are open to anyone.
About Parallel Markets
Parallel Markets is a software company developing the tools to bring liquidity to private investments. Leveraging decades of private market experience, Parallel Markets is building technology from the perspective of actual issuers, employees and investors for use by actual issuers, employees and investors. Securely and accurately asserting identity online is a core piece of the private market's infrastructure, and Parallel Markets believes this will be critically important in developing a future with minimal friction between investor and investment. The Parallel Passport is the tool Parallel Markets developed to provide a universal and portable identity solution for investors online. Follow us on Twitter, Facebook or LinkedIn.