Parallel Passport
The easiest way for financial platforms to onboard individuals and businesses and validate their information. Turn-key Onboarding:
Accreditation, KYC, & AML
Onboarding new clients doesn't have to be painful. Let Parallel handle your beneficial ownership mapping, Know-Your-Customer (KYC), Anti-Money Laundering (AML), and even accreditation checks for 506c offerings. Our configurable, highly optimized flows handle all this and more.
Using Parallel, you can reduce internal compliance costs by up to 60% and
cut onboarding times by more than 90%.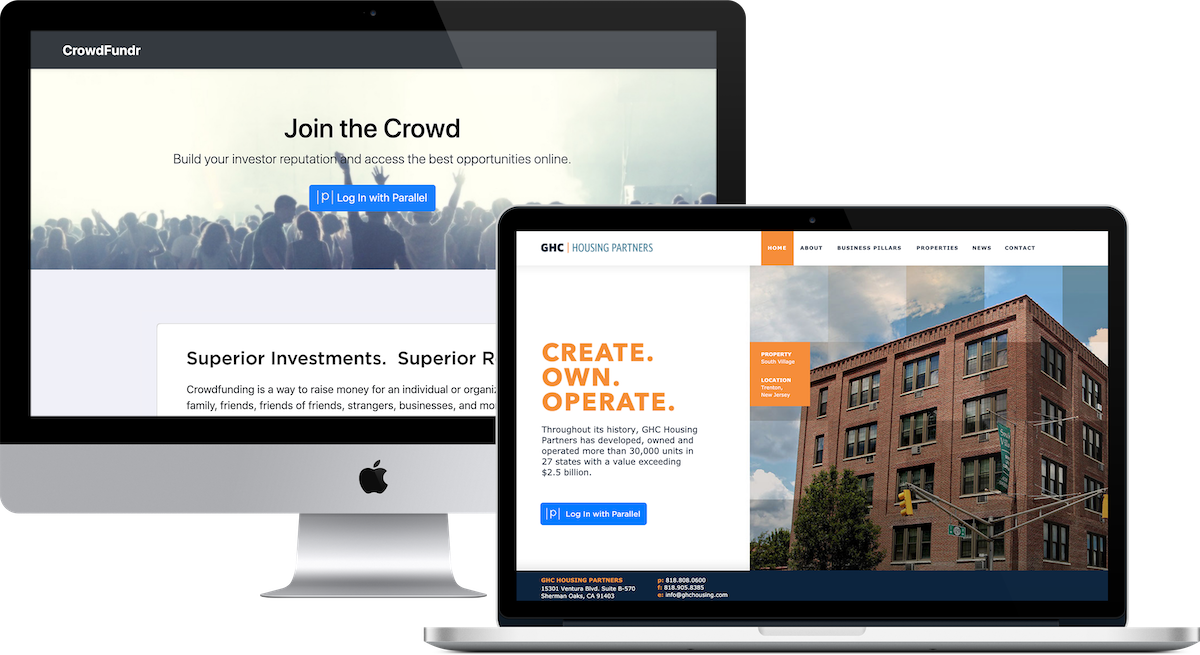 Integrate into Any Existing Flow
No Code Setup
Integrate the Parallel experience into your own site with a single line of code, or let us create a custom landing page for you. No custom development necessary!
API Integration
If you have engineering resources, you can connect directly to our API to extract validated data to your systems.
Admin Dashboard
Track all of your investors in our admin dashboard. All KYC, AML, 506c Accreditation statuses and other data is available for you to review at any time.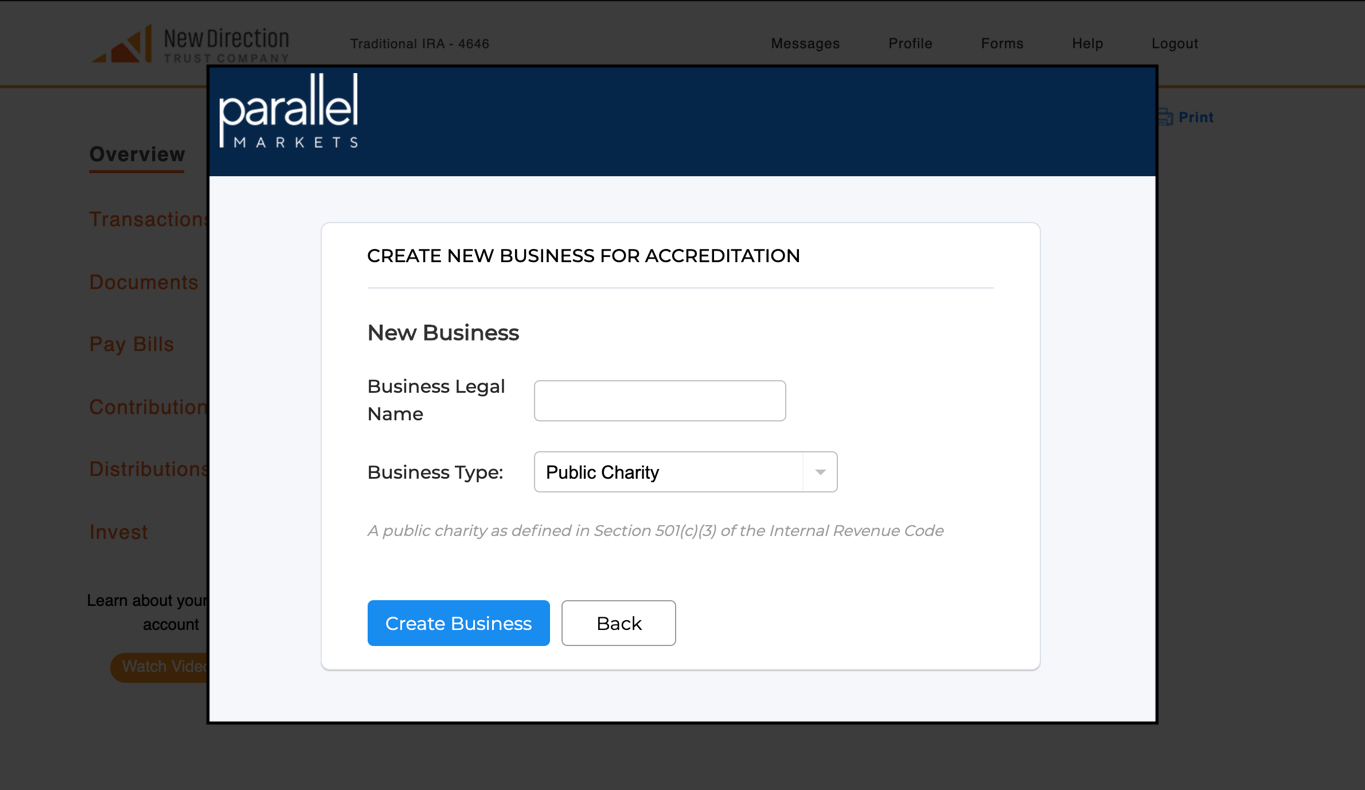 Better Flows, Better Completion
Investor drop-off is a constant concern when onboarding new clients. Parallel's highly optimized onboarding flows have an 80%+ completion rate.
Our streamlined flows are proven to:
Reduce drop-off rates
Significantly decrease onboarding time
Prevent missing / incorrect data
Simplify 506c accreditation requirements
Easy Data Access
Access your investors' data on our admin dashboard or via our simple API. You'll be able to see what data has been validated and what your investors' current status is (in any KYC, accreditation, or suitability onboarding flow).
Our automated notifications ensure your client data is always up to date, including keeping accreditation status fresh and 24/7 AML and OFAC watchlist monitoring.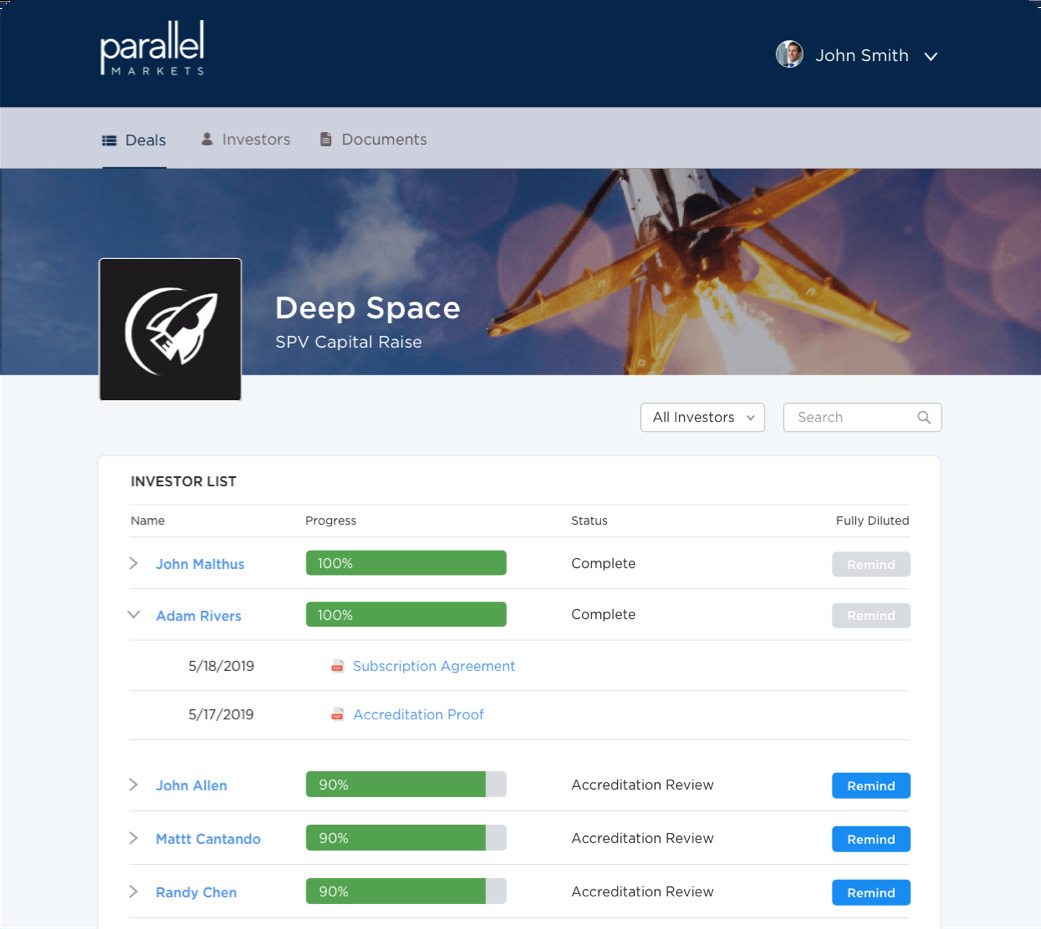 Bank Level Security
We use the latest in security and encryption standards to ensure client data is always safe. All data is encrypted at rest with robust authentication and authorization controls.
24/7 Fraud Protection
We proactively monitor international sanctions lists and other watchlists 24/7, scanning them in real-time to keep you safe from fraud and bad actors.
Data Maintenance
Parallel ensures client information is always up-to-date and verified, helping reduce fraud and ensuring you remain compliant.
Strong Partnerships
Our streamlined onboarding flows are used by some of the top financial platforms out there. We have performed thousands of accredited investor verifications for Reg D 506c offerings.
Check out our list of selected partners to see all the different types of financial institutions that are able to benefit from our platform.