Bringing liquidity
to private investments.
Our software enables partners in funds and companies to seamlessly transact in traditionally illiquid assets.
Sign Up Today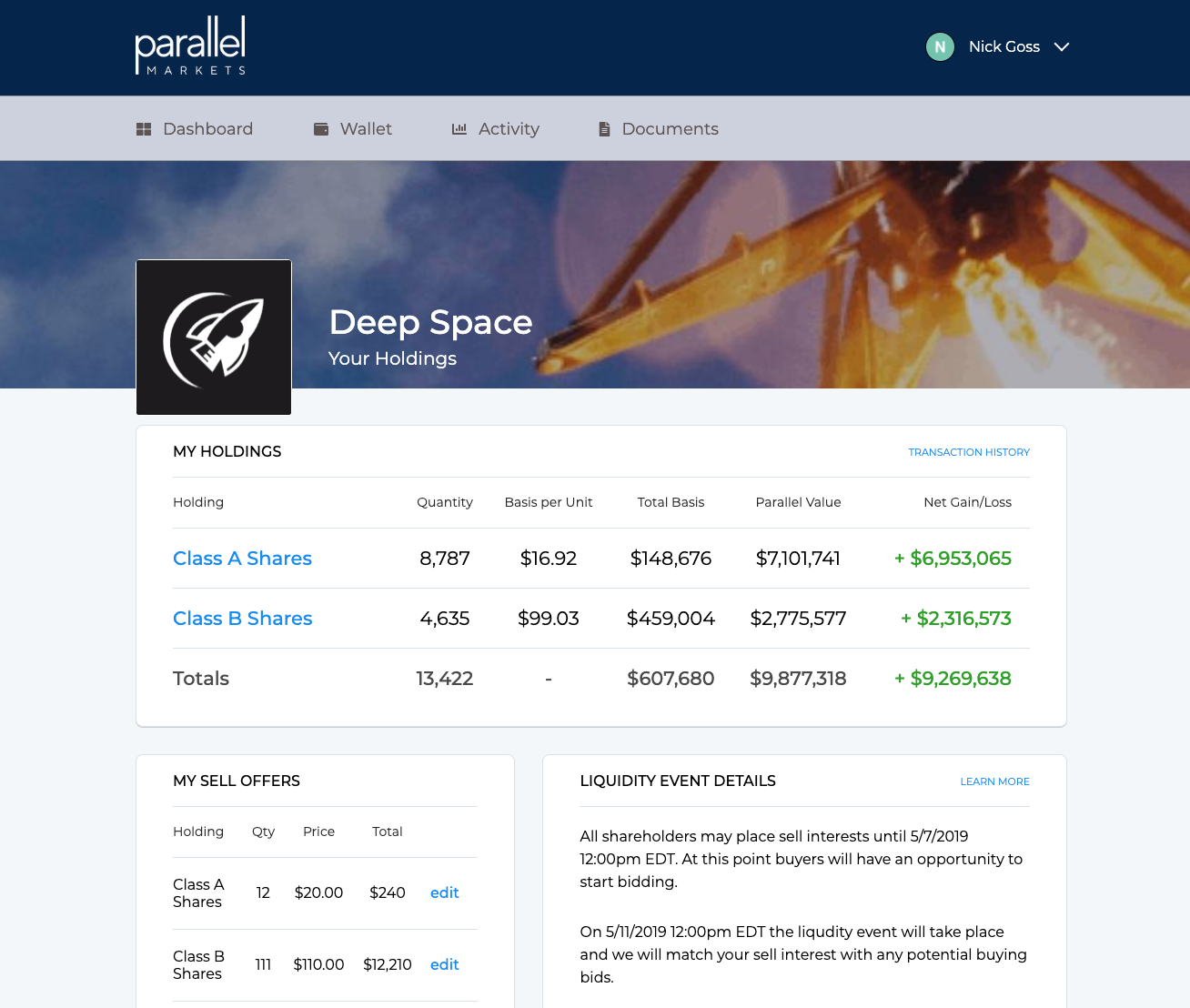 Create Liquidity Among Partners
VC Funds
We work with Venture Capital firms to allow LP's to buy in and out of funds rather than being locked up for as many as 10 years.
Real Estate
There are over $200 trillion dollars in global real estate ready to be unlocked. Our team is highly connected in the space and poised to take advantage.
Private Equity
Our software provides Series B-D round companies a technology solution to create liquidity for investors, founders, and early employees.
Our Mission:
The Liquidity Revolution
Imagine a world where access to ownership in illiquid assets like companies, funds, real estate, sports teams and art is fully democratized and easily transferable.