Accredited Investor Checks Made Easy
Sign up now to get started!
Step 1: Create an Account
We make creating an account easy. From here you will be able to upload the list of people you want to accredit and see their progress.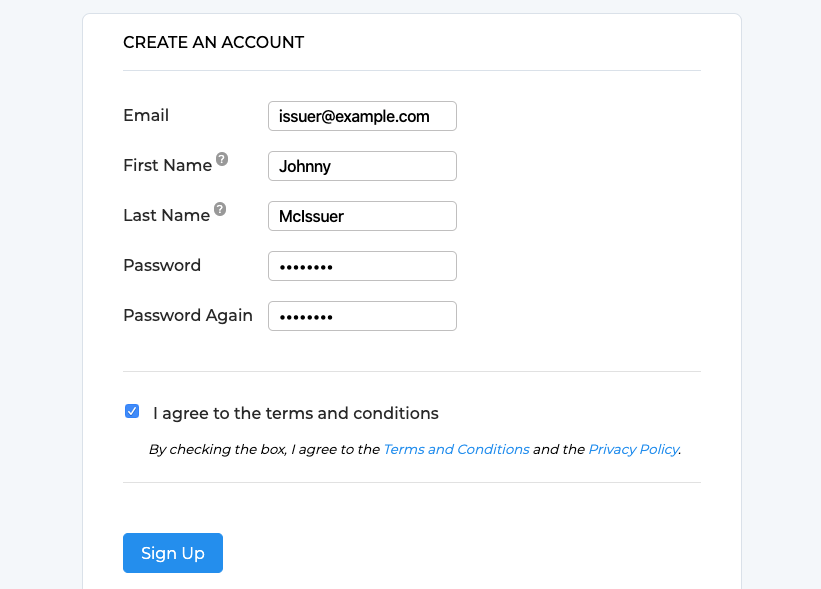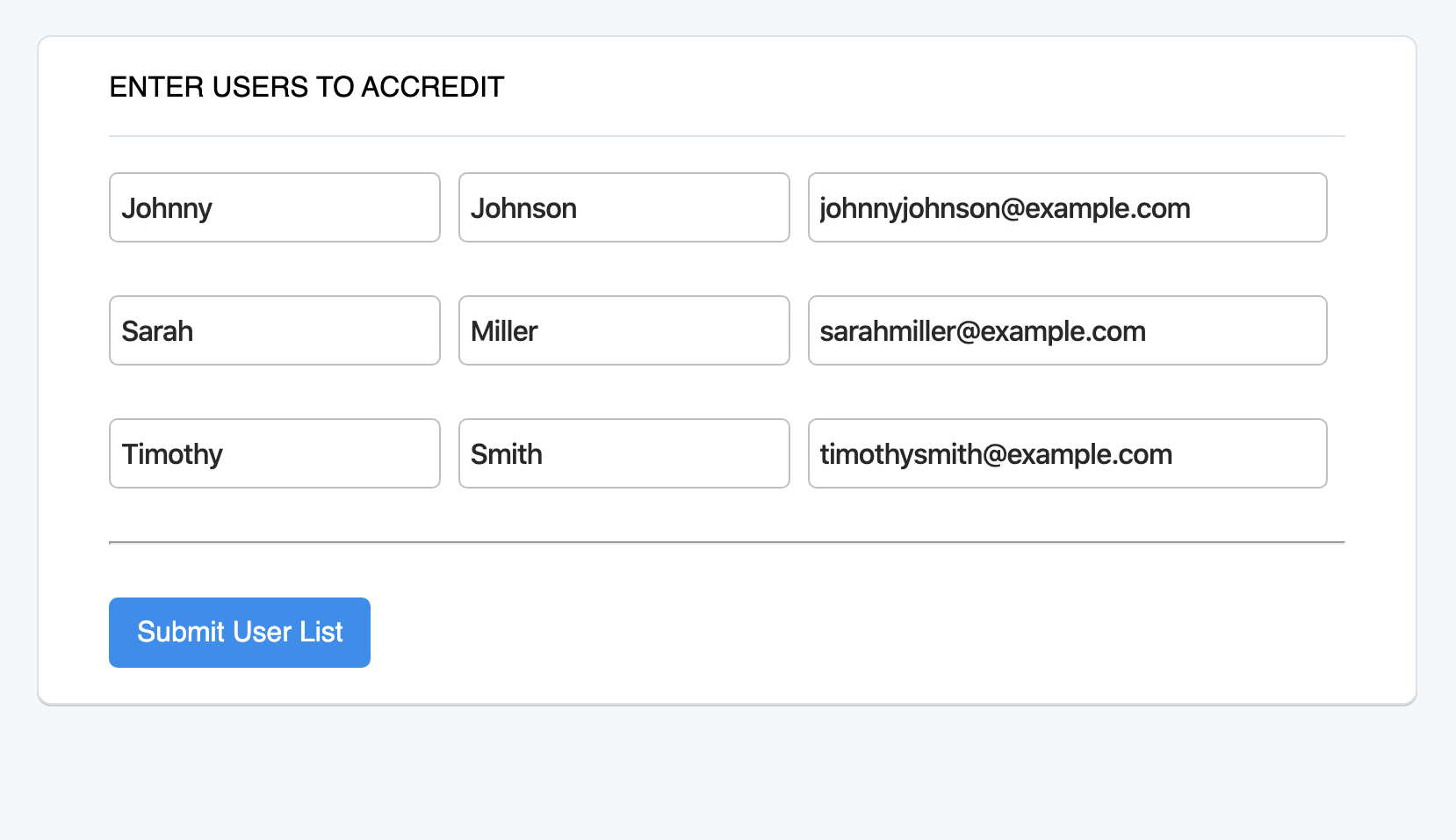 Step 2: Enter Names to Accredit
After making your account you will be prompted to put in the emails and names of the people you want to accredit. We take care of the rest!
Step 3: Payment
Payments are super easy. We take all major credit cards and strive to have investor checks done within one business day.